Sri G.S.Reddy Garu

Gavva Satyanarayan Reddy (G.S.Reddy) was born in Suryapet, Nalgonda in erstwhile Hyderabad State in 1939. His father was a prominent lawyer in Suryapet and he had eight siblings. After high school, he want to Hyderabad to start his education in the sciences. Soon after getting married and working for a year, he had dreams of coming to America to broaden his opportunities and start his career. In 1964 he came to Birmingham, Alabama where he completed both Bachelors & Masters in Engineering from the University of Alabama. Three years after moving to the United States, his wife and son followed.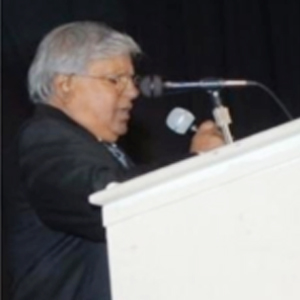 Later, he moved to Atlanta where he remained for over 40 years. He worked as engineer for many years, but due to health concerns retired in 1991. After retiringm be was actively involved in the Telugu community in Atlanta as well as with the sai Baba temple in Suwanee, GA, He continued to work on chartable ventures as well as with the Telangana Association of Atlanta. He and his wife. Sulochana Reddy, went on to have two more children and 5 grandchildren. His children also live in the Atlanta area and he loved spending his time with them especially after retirement. Unfortunately, his health continued to decline and he passed away in 2010.
When G.S. wasn't with his family and friends, he enjoyed playing cards, listening to Indian music or reading up on politics, both indian and American. He was a strong supporter of Alabama football and loved watch their games. He always had a deep connection with India and often made trips back to visit family. He used his network of friends in Atlanta to become involved with TCI and was strongly passionate for the formation of Telangana State. G.S loved meet new people and always had a genuine interest to know more about their life and family. He could recall events, people and places from his childhood and once he had meet you. be would never forget. He lived a very full and rich life.